---
Add your first list
Tap the menu button and select "New List". When creating a list both a parent list and sub list will be created automatically.

---
Add your first task
Tap the + button. Give your new task a title, notes, reminder, priority etc. Tap the save button
Alternatively you can use quick add (bottom of your screen) if you don't need any of the extra task details.
---
Ordering your tasks to suit you
Use the drag handles to move tasks vertically. Tap, hold and drag to move.
---
Deleting a task
Swipe a task left/right to delete it. If you find this feature unnecessary you can disable it in settings.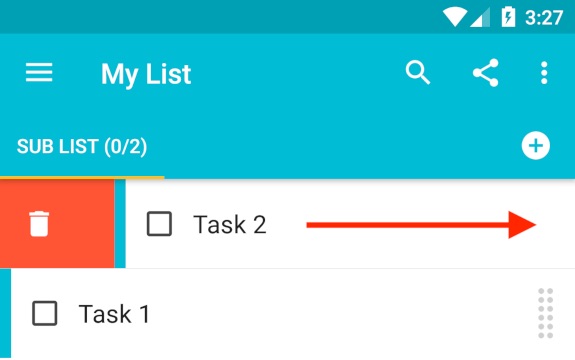 ---
Add sub task list
Sub task lists allow another layer of structure. They are displayed as tabs. To get started tap the add sub task list button and give it a name.
---
Customise Tasks
Open the main menu (top left) and select settings. You will find many options to customise Tasks to meet your needs.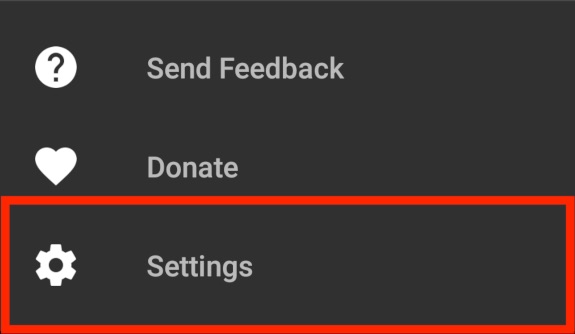 ---
Filtered lists
Filtered list are exactly that, a filtered view of your tasks. It does not duplicate tasks so any changes will be made to the original task. An example would be: all non-completed tasks with high priority that are due in the next 7 days.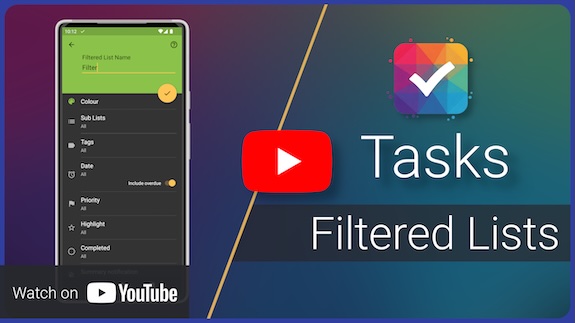 ---
Calendar view
View your tasks in a calendar. The calendar view can be enabled from Tasks app settings.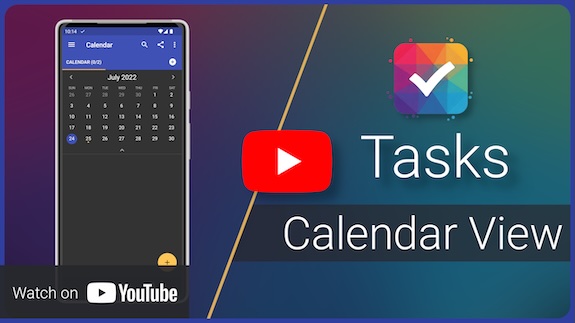 ---
Import your data from Wunderlist
Export your data from Wunderlist. See Wunderlist docs
You will download a file in the format: wunderlist-YYYYMMDD-HH_MM_SS.json
Rename this file to wunderlist.json.
Move it into your /Download directory on your Android phone.
Open Tasks app -> Settings -> Import from Wunderlist.
You should see a successful import message.
---
---
"Any sufficiently advanced technology is indistinguishable from magic." - Arthur C Clarke